8 Tips For Helping A Loved One After Cataract Surgery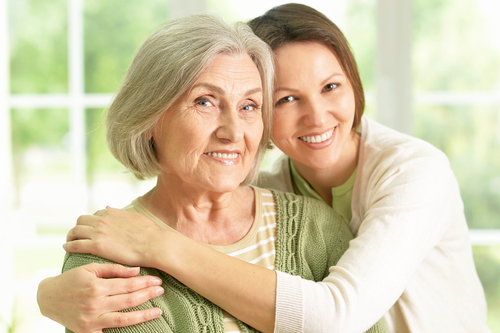 Is a loved one having cataract surgery? Are you trying to figure out the best way to support them after? Usually, the recovery process from cataract surgery is short and easy.
But the only way this happens is if the patient follows all post-surgery instructions. Having a support system makes recovery a lot easier and allows the patient to rest, which is key.
Keep reading for 8 tips for helping a loved one after cataract surgery that you can keep on hand!
1. Offer to Drive Them Home
After having cataract surgery, your loved one will not be able to drive themselves home. They will be groggy from sedation or anesthesia and won't be able to see clearly.
Offering to drive them home is a big help. Once you get them home, offer to make sure they get inside safely as well.
2. Help with Daily Activities
For the first few days post-surgery, your loved one will have blurry vision. They are adjusting to seeing through their new intraocular lens (IOL).
Offering to help keep things organized or reading emails is beneficial. This will make things a lot easier. Even if you're only throwing in a few loads of laundry or bringing a casserole, these are things that they won't have to worry about!
3. Help Them Walk Around
Since your loved one will have blurry or wavy vision, walking around can be challenging. If they need to walk around or move around the house, help them.
The last thing you want is for them to get hurt walking into something. Do your best to avoid letting them use the steps, at least for a few days. Offer to complete the task that would require them to go up and down the stairs for them.
4. Drive Them Where They Need To Go
How long your loved one isn't allowed to drive varies. It could be as short as a few days or a week. It all depends on how well their recovery is going.
While they cannot drive, offer to drive them where they need to go. This could include driving to follow-up appointments, the grocery store, or other errands.
5. Lift Heavy Items For Them
For the best recovery, your loved one won't be able to lift any heavy objects after cataract surgery. This includes heavy grocery bags or any sort of strenuous activity.
This restriction lasts for a few weeks. If they need to get groceries, bring them in for them.
6. Help with Tasks Involving Bending Over
Post-surgery, your loved one can't bend over. Bending over increases eye pressure. It's important to avoid increasing it while recovering.
If your loved one needs help tying their shoes, picking something up, or cleaning, please help them.
7. Run Errands For Them
One thing that's key for a good recovery is keeping eyes irritant-free. Post-surgery, it is important to follow this instruction.
You don't want dust, pollen, dirt, or wind getting into your eyes. To help your loved one avoid irritants, running errands is helpful.
This lets them stay indoors and recover for a few weeks.
8. Make Sure They Use Eye Protection
After surgery, your loved one will receive protective sunglasses or eye shields. Wearing them helps protect their eyes from dust and any particles.
For the next month or so, they should continue wearing them during the day. Also, it is important that they wear eye shields at night.
This prevents them from accidentally rubbing or touching their eyes while sleeping. If you notice that they don't have their eye protection, remind them of its importance.
Do you have more questions about how to support your loved one after they have cataract surgery? Schedule a cataract screening for your loved one at Complete Eye Care West in Columbus, OH!